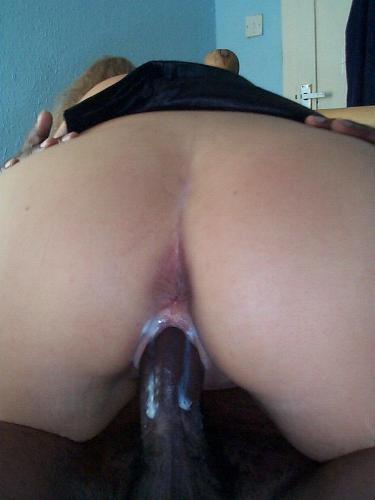 Close your eyes and imagine that you are sitting at your desk at work. You look up to see me walking into your office as I shut the door behind me. I walk over to where you are sitting, I push you back in your chair and I sit on top of your desk. You give me a look of confusion which I answer by pulling up my skirt. You look down and see that I am wearing no panties and cum is leaking out of my pussy.
You begin to say something but I grab your head and I push your face into my fucked raw cunt. "Not a word wimp, you have a mess to clean up". As you begin to lap up the spunk out of me, I tell you about the amazing day that I have had with my latest black bull lover. I let you know how good it felt to be fucked by a big black dick. I rub salt in the wound by reminding you that no matter how much you love me, you will never satisfy me with that stump that you have for a dick. That pathetic thing is no bigger than a thimble lol.
I recall for you how many all over body orgasms I had all over the bbc of my black lover. He is a real man who knows how to satisfy a woman. If you clean my pussy up without wasting a drop of bbc cum, next time you will get sloppy seconds after my black bull is done filling me up. I already know that you will have to tell me when you have your puny pecker inside me haha.
My specialties include cuckold phone sex, bbc phone sex, humiliation phone sex, chastity phone sex, sph phone sex and many more.
Call
Vera
For Some Cuckold Telephone Sex
1-800-485-9561